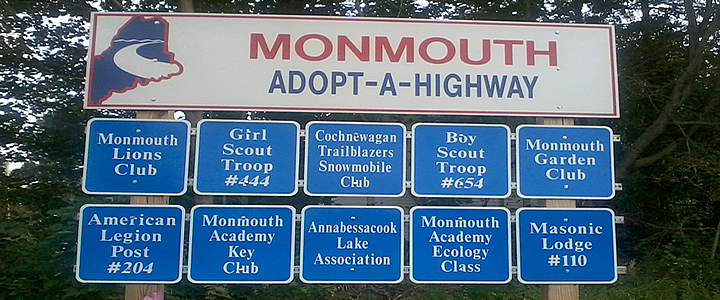 Adopt a Highway Program
The state of Maine was the 49th state to create an Adopt-A-Highway Program. MaineDOT's final rule was adopted on February 22, 1999, and amended slightly in July, 1999 to include "town ways." This site will provide you with everything you need to know about this program.
MaineDOT will play a relatively minor role in this program. It was designed by the Legislature as one which would be driven by Maine local governments. MaineDOT will be involved in receiving applications from participating municipalities and then reviewing the proposed sign assembly locations on all public highways in those towns. Municipalities will establish the local rules and regulations and other details to run the program.